Although Polaroid quit making film in 2008, and those last packages are now well past their sell-by date, instant photography is not a dead medium. How can you shoot instant pictures today?
ABOUT FILM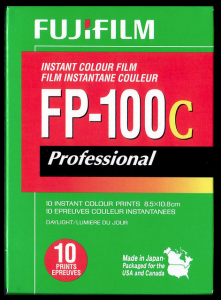 • Fujifilm pack film. Fuji is in the final days of making film for Polaroid 100-series pack-film cameras–that is, the models from which each photo is pulled on a paper tab, allowed to develop in a little sandwich outside the camera, and then peeled apart to reveal the print. It produces the cheapest and (arguably) crispest instant pictures ever made, in part because many pack-film cameras have good multielement lenses. Pack-film backs can also be fitted onto high-quality cameras from Hasselblad, Mamiya, and many other makers.
The color version of this film is called FP-100C, and its discontinuation was announced in February 2016, with (it has been reported) one more production run headed for the United States. The black-and-white version, called FP-3000B, was discontinued in 2014. If you can get your hands on the latter, it is incredibly versatile and lovely; its ASA/ISO rating of 3000 means you can shoot indoors, even at a dim cocktail party, without a flash. (A slower version, FP-100B, went out of production several years ago, and the supply is pretty much gone.) Peel-apart film in all its forms requires a little fussing, because each photo produces sticky garbage that has to be dealt with. I have stockpiled a lot of it in a mini-fridge, and will shoot it for as long as I can. Most users say that refrigerated pack film is decently usable for for five years or so after its expiration date.  The black-and-white tends to outlast the color. I have seen a grainy but visible picture made with 30-year-old film, but that is highly unusual.
This film was also produced in larger-format packs for 4×5 view cameras (color is FP-100C45, black-and-white is FP-3000B45). Although small amounts of it show up here and there, the last batch was dated 2012, and it is now gone from most stores. (If you see any remaining, grab it fast.) It's really a shame, because this film makes fantastic big photos, but large-format-photography enthusiasts have, unfortunately, grown used to bad news like this.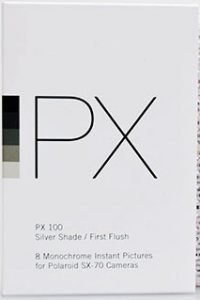 • The Impossible Project. Last producers of Polaroid-compatible "integral film"—that is, the format we all think of when we think "Polaroid," the one that develops before your eyes, with the wide white frame and a squared-off tab at the bottom.  When Polaroid got out of the film business, its production machines were promptly demolished, except in one factory in Holland. Literally a couple of days before it too was to be scrapped, two entrepreneur-enthusiasts swept in, bought the equipment, and started trying to make new film. They incorporated as The Impossible Project, and their task has nearly lived up to its name: many of Polaroid's supplies were simply unavailable, and they essentially had to create a new and different recipe from scratch. Their first product, launched in 2010, was sepia-toned and difficult to use; since then, every batch has shown improvement, and both color and black-and-white have become available. They are not like the old Polaroid films, which were colorfast and essentially idiotproof; among other things, Impossible's first few generations of products had to be shielded from light for the first minute or so as they ejected from the camera. (This took some of the fun out of things.) After a couple of years' R&D, Impossible's team introduced their first no-shielding-required color film in the fall of 2012, and although it is still imperfect, it looks and behaves much more like Polaroid's old product. It is, however, much slower to develop, requiring about 25 minutes to clear. First-time Impossible customers should stick to the black-and-white, which is easier to shoot, better-looking, and more stable; be sure to buy the version of the film marked Generation 2.0. Lots to see and read at Impossible's Website.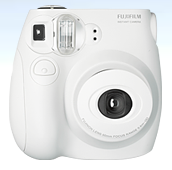 • Fujifilm Instax. Fuji, too, makes integral film, and it is far more straightforwardly usable than Impossible's: the color is excellent, you don't have to shield it, and it comes in two sizes. (Instax Mini makes business-card-size photos; Instax Wide is roughly the size of Polaroid's Spectra film.) The problem is that it won't fit in Polaroid cameras, and can't be made to. (The reasons involve camera geometry, and not intellectual property as many people think; all the significant Polaroid patents on instant film are long expired.) So you have to buy one of Fuji's Instax cameras, and they are mass-market stuff, serviceable but not really up to great shooting.  Two recently introduced cameras slightly improve the situation: the Instax mini 90, which has some manual controls and a good-looking retro shell, and the Instax back for the Belair X 6-12, a camera sold by Lomography. Essentially, enthusiasts have two choices: Fuji's reliable film in mediocre cameras, or Impossible's flawed-but-interesting film in very good cameras. They each have their place, and I shoot both.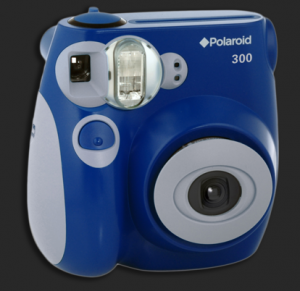 • The Polaroid 300. Yes, you can buy an analog instant camera that says "Polaroid" on the front. You will note that it looks exactly the same as the Fuji Instax Mini. This is not a coincidence; it's the same camera, relabeled.  Presumably because it carries  the Polaroid name, it is more widely available than the Instax system was—you can now buy a Polaroid 300 in Target, for example. There are photography buffs who are bugged that Polaroid has thrown its lot in with Fuji, but I think that's a little silly. Anything that makes it clear that instant film is still in production, and encourages people to shoot more of it and thus keep it in production, ought to be encouraged.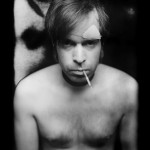 • Large-format (4-by-5-inch and 8-by-10-inch) film. Large-format photography is a niche today, but its adherents are real enthusiasts. In its day, Polaroid made quite a few flavors of 4×5 film, and a few of 8×10. Until 2012, Fujifilm also made a couple (see above). They're all discontinued now, and most stores' stock of the Fuji material has dwindled to nothing.
The only hope for 4×5 users is a small Massachusetts startup called New55, which is aiming to produce an improved replacement for Polaroid Type 55—the black-and-white peel-apart film that produced both a positive and a reusable negative. In early 2014, New55 ran a Kickstarter campaign to finance its tooling and other initial costs.We here in Polaroidland are very excited about this, and have covered it as the company has got going. There have been significant hiccups in its production history so far, but the team is slowly filling the Kickstarter orders—in part by hand-coating individual receiver sheets, after a coating run did not work out as planned—and building a machine to do the work less laboriously. More on this story as it (heh) develops.
As for 8×10 film: The machine that produced it in Polaroid's Waltham factory has made its way to in the Impossible Project, which saved it from the scrapheap. Impossible has run off a few batches of 8×10, using its integral-film materials, and they display a nice fine grain but are low in contrast and tonal range. They're experimental, and (I'm told) they have not sold very well. Also, because they are–like all Polaroid integral films–exposed through the front Mylar cover, they produce a flipped image when shot in a conventional 8×10 camera. Right now, I'd say Impossible's 8×10 is not a mature product, but that may change.
The New55 folks say that, if their product is successful, there is the possibility of making some 8×10 peel-apart on Impossible's machinery. Fingers crossed for that. They have also said that a color film is a future possibility, which is an extremely exciting prospect.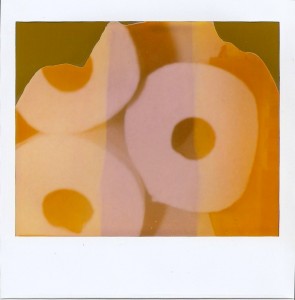 •Expired film. Unused Polaroid film—especially the color film—does not hold up well over time. The little pod of processing chemicals tends to go sour after perhaps three years. After that, the film's color balance shifts toward yellowish-pink, then brown. Eventually, the pod starts to dry out, and the film begins to show undeveloped patches; then, finally, it won't work at all. Storing it in the fridge extends its life significantly. (Just don't freeze it.) Also, integral film packs contain the camera's battery, and that too fails over time.  Though it's not my style, there are people who love the look of expired Polaroid film, and I will admit that I've seen some gorgeous pictures made with it. I have even made a few myself that I like, sometimes by accident.
ABOUT OLD POLAROID CAMERAS: A FORMAT-BY-FORMAT GUIDE

If you're not going the Fuji Instax/Polaroid 300 route, you need an old Polaroid camera. Polaroid produced nine principal formats (aside from the professional ones), four of which still have film available from the sources above. You can do research far beyond the scope of this site at Instant Options, and you should consider the guide here a quick-start digest. On this list, green means you can still get film for it; red means you're out of luck.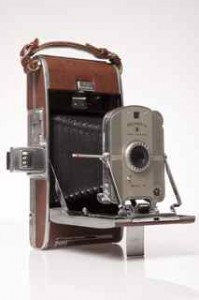 •Rollfilm cameras/Series 40 film. The originals, produced 1948-1963. They're pretty; they're big and heavy; and virtually all of them are doorstops. Film was discontinued in 1992. Some folks, including Instant Options, offer a conversion service wherein a newer back that takes available film is grafted onto these old guys. (The Polaroid Model 110A and 110B, which have the best lenses, are the prime candidates here.) When converted well, they are really fine cameras, and they cost a lot. I have one, and I love it. So do a lot of people who encounter it on the streets of New York.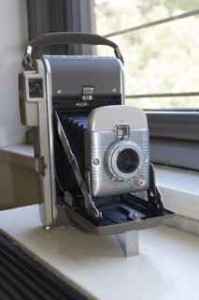 •Rollfilm cameras/Series 30 film. The little sisters to the 40-series cameras: similar but smaller, with correspondingly smaller photos. Most common are the Model 80 and 80A, also called the "Highlander." Plentiful, attractive, and also defunct, as film disappeared in the nineteen-seventies.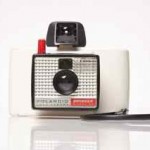 •Rollfilm cameras/Series 20 film, a.k.a. "The Swinger." This one was a favorite of baby-boom teenagers, to whom it was aggressively marketed starting in 1965. It made very small photos, and only black-and-white film was available. Groovy white mod design; sadly, also dead. Film ceased production in the late seventies.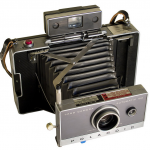 • Pack-film cameras/Series 100 film. Introduced in 1963, and still alive and kicking! But not for long, as Fuji's last pack film will soon be a thing of the past. The everyday cameras to look for are the Automatic 100, 250, 340, 350, 360, 440, and 450;  others, like the Model 104, 215, or Colorpack II, are perfectly fine but somewhat less desirable. If you happen upon a Model 180, 185, 190, or 195, that's best of all: Those are the all-manual professional models, and in good condition, they command high prices on eBay ($500-ish and up). Things to look for include a bellows that does not have pinholes at the corners; a battery compartment that is not full of corrosion and gunk; and an interior that's not rusting. For much more about these, including details about the weird batteries some of these models require, I refer you, again, to Instant Options.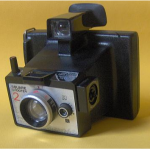 •Pack-film cameras/Series 80 film. Another junior line, using the same film stock in a smaller-and-cheaper pack that produced square pictures. Commonest camera is probably the one called the Square Shooter 2. Film got doinked in 2006. A shame, because the square format has a lot of charm.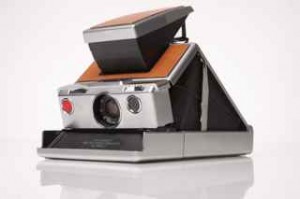 •Integral film: SX-70. The classic Polaroid camera, introduced in 1972. White polyester frame on each picture with a wide tab at the bottom; spits out the front of the camera after you press the button. The most coveted of these cameras are the folding, leather-covered original SX-70 and its successor, the SX-70 Alpha 1, which can make very fine photographs. The SX-70 Model 2 is similar but slightly less well finished, with vinyl in place of the leather and plain ABS plastic instead of brushed chrome. All three are SLR cameras (that is, the view through the viewfinder is through the lens, an arrangement that depends here upon an absolutely amazing bit of optics engineering). There is also an SX-70 Model 3, which is less desirable because it's not an SLR—it's focused by guesswork.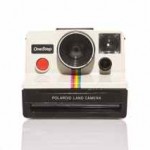 This category further includes the one-piece plastic cameras marketed at various price points as the Pronto!, the Button, the Model 1000, and, most of all, the OneStep. They are incredibly plentiful and reliable, and they can make okay pictures, particularly when the subject is neither too close or too far (about 6 feet away is best). Film for these is available in still-somewhat-experimental new production from The Impossible Project, in black-and-white and color varieties, as described above. Rated film speed is about ASA/ISO 100.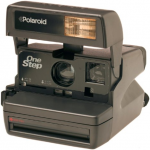 •Integral film: Type 600. The successor to SX-70: same format, much faster (ASA/ISO 600). Most of these cameras are the plastic one-piece type with the flip-up flash. They are, like the earlier OneStep, not superb photographic instruments, but they are sturdy workhorses, and there are literally tens of millions of them out there in the world—hit three yard sales some spring afternoon, and odds are you'll get one. If you are very lucky, you may happen upon the folding SLR 680 or SLR 690, the superb autofocus models that take 600 film (and command a few hundred dollars on eBay). Impossible makes 600 film in black-and-white and color.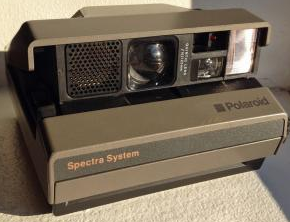 •Integral film: Spectra. The wider-format version of 600 film, for the electronics-heavy cameras introduced in 1986 and produced for two decades. These cameras have good lenses and (arguably) better exposure controls than the earlier cameras. Some people seem to prefer a model called the Spectra Pro, though most Spectras seem about the same to me, as long as they work. Impossible is producing Spectra film as well.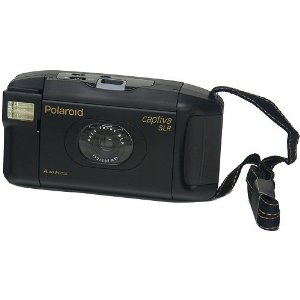 •Integral film: Type 500. The principal camera using this format is the Captiva SLR, produced in the early 1990s. It was a supposed to revive the instant-film business, and didn't.  A few low-end cameras, including the embarrassingly cheap JoyCam, used this format as well. It was smaller than SX-70/600 film, making photos a little larger than a credit card. Discontinued in the mid-2000s.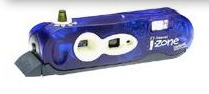 •Integral film: i-Zone. A tiny camera, about the size of a desk stapler, that took even tinier photos: an inch by an inch and a half, barely larger than a driver's-license picture. These cameras were unmotorized; you pulled the film out on long paper tabs. It was a hit among teenagers around 1999 or so, and Polaroid quickly introduced a nifty version of the film that had peelable sticker backs, for decorating notebooks and school lockers and the like. Regrettably, teens are fickle, the craze burned itself out, and the film followed soon after.
LEGALITIES

This site is not connected with or endorsed by Polaroid or PLR IP Holdings, owners of the Polaroid trademark.