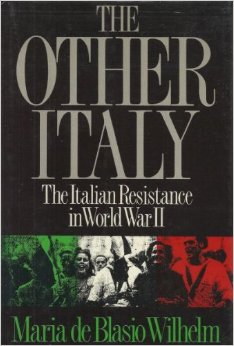 What does Bill de Blasio, the recent winner of the Democratic primary for the New York City mayoralty and the presumptive next mayor, have to do with Polaroidland? Hah! Everyone has something to do with Polaroid, if you dig far enough.
That said, the Boston Globe today revealed that his connection is sturdier than most: His mother, Maria Wilhelm, worked in Polaroid's public-relations department for nearly twenty years. A quick search of newspaper databases reveals plenty of quotes (and a few "no comment"s) that she offered the press down through the years, especially surrounding the Kodak lawsuit. I asked Donald Dery and Sam Yanes, each of whom ran Polaroid's PR operation (Don until 1980, Sam thereafter), and they remember her well. (She died in 2007.) Sam offered this:
I could agonize for hours about how a word or phrase might be interpreted and take that craziness home with me.  But Maria Wilhelm would just plow ahead, like a pro, working from 9 to 5, always on deadline, always on point.  Her main job was to place "Amazing Things Are Happening Here" stories everywhere. And she was very good at it—case history after case history.  Because she was older than the rest of us, and decidedly more elegant, when I was out of town, she looked after our financial and corporate communications concerns. But she was not comfortable with this level of responsibility, and I would invariably have to return to Cambridge if a material disclosure was in order.  My former wife, who was (is) as cynical as they get about corporate actors, thought Maria was best actor of the bunch, and loved seeing her.
She was a historian on the side, too, and wrote a well-regarded book about the Italian resistance during World War II. I shouldn't be surprised to find, yet again, that Polaroid people were awfully smart. But it's nice to see it again, and I feel a little extra kinship with her, being an after-hours historian myself. Also, I really enjoy picturing little Bill de Blasio, future Socialist, playing in the hallways with little Grover Norquist, future anti-taxer and drowner-in-the-bathtub-of-government.
LEGALITIES

This site is not connected with or endorsed by Polaroid or PLR IP Holdings, owners of the Polaroid trademark.