You may know her from Veronica Mars (the TV show and the forthcoming movie) or House of Lies. Shot for Rolling Stone in 2006; amazingly, story's not online, otherwise I'd link to it. This image, as the watermark indicates, comes from the fan site kristen-bell.org, by way of the instant-photography blog Phasmatis Apparatus.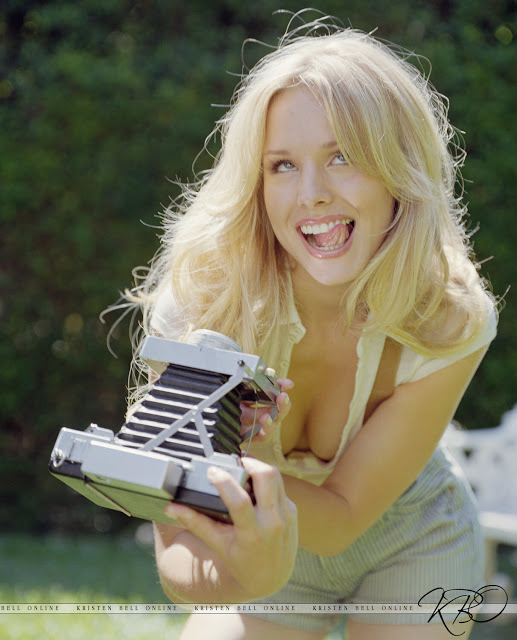 The camera is a Model 180, same one I use every day. She looks better doing it.
LEGALITIES

This site is not connected with or endorsed by Polaroid or PLR IP Holdings, owners of the Polaroid trademark.