Chris McVeigh, who makes Lego models of early Macintoshes and vintage telephones and other formerly high-tech objects, is making a kit for a you-know-what: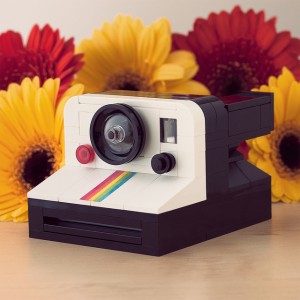 The best detail, though, is that it pushes out a little Lego photograph. Click the image below to see it do its stuff:
The tough thing is finding fresh Lego film for it, though.
(Thanks to Laughing Squid for the link.)
LEGALITIES

This site is not connected with or endorsed by Polaroid or PLR IP Holdings, owners of the Polaroid trademark.