"I forgot my pants, but I remembered my Polaroid camera." If I had a dime for every time that's happened to me…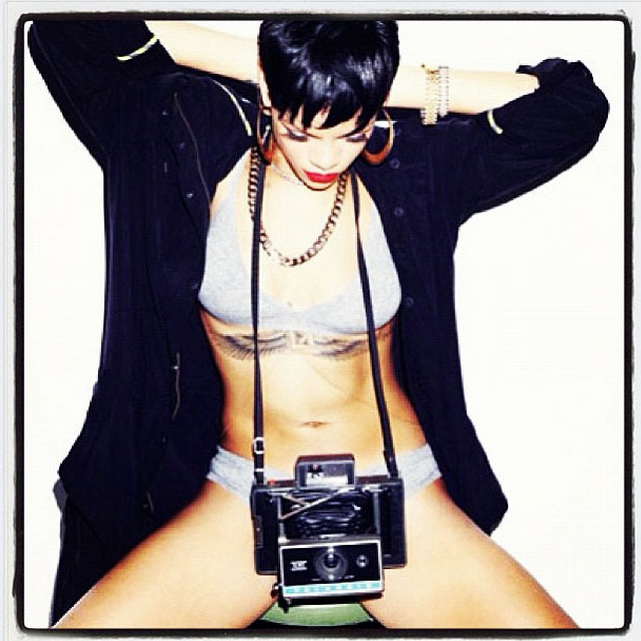 This photo comes courtesy of Rihanna's own Twitter feed. The camera, if anyone cares, is a Model 210 315.
LEGALITIES

This site is not connected with or endorsed by Polaroid or PLR IP Holdings, owners of the Polaroid trademark.