Frank Sinatra inspects an instant picture; Peter Lawford, Marilyn Monroe, and Mai "Mrs. Sammy Davis Jr." Britt look on. Whoa. (Rollfilm camera with flash is on the table, as is its box; looks like a Model 80A. As if that's the interesting part of this photo.)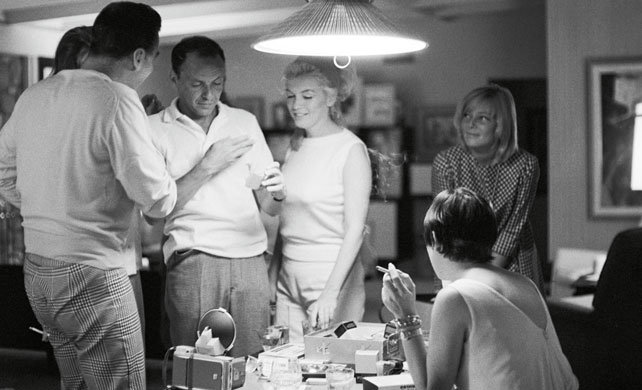 It's from a 2010 book with text by Shawn Levy, known for his earlier book Rat Pack Confidential. This one's mostly photos, by ten guys who covered Sinatra and company in Los Angeles, and was produced in a limited and very expensive edition. If you have $950 to spend, or even more for the artier editions, you can buy it here; if not, enjoy Levy's commentary about the photos here.
LEGALITIES

This site is not connected with or endorsed by Polaroid or PLR IP Holdings, owners of the Polaroid trademark.