A shout-out here to Film Rescue International, a company that does remarkable work. FRI specializes in processing long-outdated film—the stuff you find in a box in the basement, exposed but never processed, perhaps dating to the Truman administration. Could there possibly be photographs on there? Of whom? These specialists will get everything they can out of that old strip of film, where images can range from superb to blank. (Factors affecting quality: age, storage temperature, film type, maybe humdity and a few other things.) Sometimes the owner of that roll is very lucky indeed, and the results, like this example posted on Film Rescue's Website, are amazing. Judging by hair and clothes, this is probably from, what, 1957?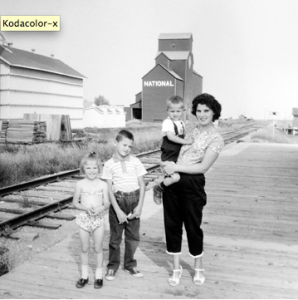 I have a couple of rolls of film, sitting around since my twenties, that may go in there shortly. Wish me luck.
LEGALITIES

This site is not connected with or endorsed by Polaroid or PLR IP Holdings, owners of the Polaroid trademark.