The guy behind her is M. Ward, Deschanel's musical partner in the band She & Him.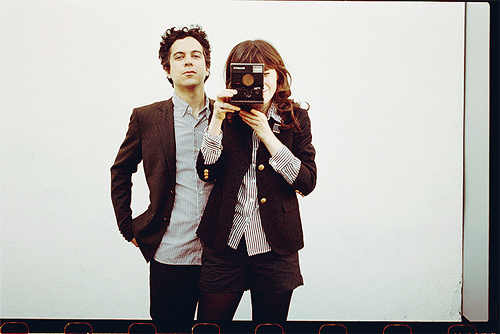 As for the camera, it appears to be an SLR 680, Polaroid's flagship integral-film model from the early eighties, or possibly its nearly identical successor the 690. The portrait itself looks to have been shot on 35-mm. film, judging by the sprocket holes, making this a double-analog feast. (Or a good fake.) Also clever, on the (unidentified) photographer's part: the far more famous face of the two is covered.
LEGALITIES

This site is not connected with or endorsed by Polaroid or PLR IP Holdings, owners of the Polaroid trademark.