Black-eyed Susans and dark-gray brick on the High Line, on a July weekend not long ago.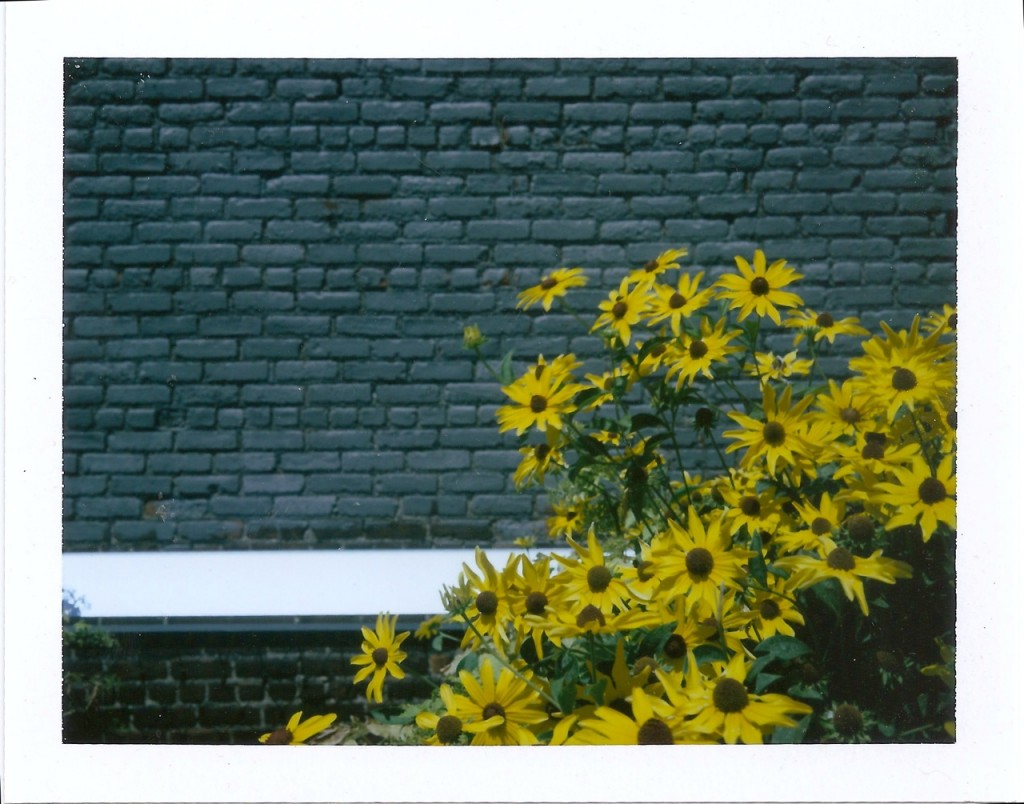 Photography 101: Rule of thirds, good color mix, soft against hard. Plus that nice piece of white siding at lower left to anchor it. Tell me again that you can't make a good picture with a Polaroid camera, huh?
LEGALITIES

This site is not connected with or endorsed by Polaroid or PLR IP Holdings, owners of the Polaroid trademark.