Instant Artifact: 'Chemical Society Annual Reports, 1945'
Looks like nothing special: a small octavo volume containing annual reports of the Chemical Society, based in London. Any big university library is likely to have it, probably in deep storage.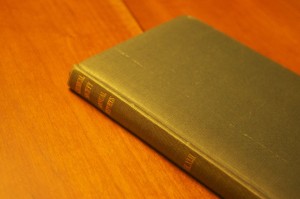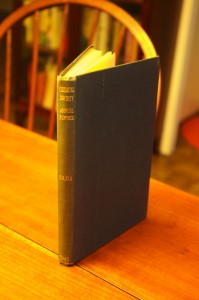 And then you open it, and it turns out to be special after all: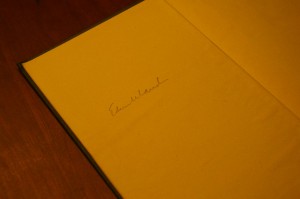 Yes. This copy belonged to Edwin Land, and presumably crossed his desk in early 1946, precisely as Polaroid's instant-photography project was secretly steaming along, looking to make a dent in the world. Owing to the unbelievable reach and searchability inherent to online secondhand-book shopping, it made its way into my hands this week.
LEGALITIES

This site is not connected with or endorsed by Polaroid or PLR IP Holdings, owners of the Polaroid trademark.