It was in Berlin last week. ("Yeah, it was pretty obscure. You probably don't know about it.")
And what did Yahoo! News use to signify the whole thing? I think you, as a Polaroidland visitor, can probably guess.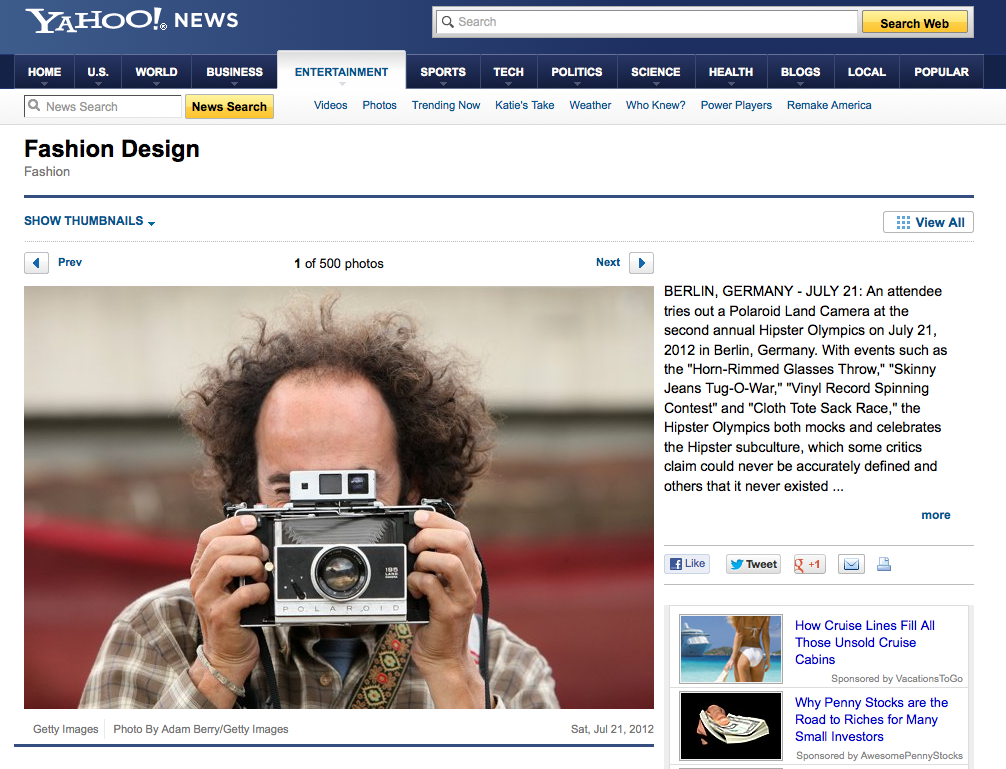 LEGALITIES

This site is not connected with or endorsed by Polaroid or PLR IP Holdings, owners of the Polaroid trademark.