The Polaroid Big Shot—Andy Warhol's portrait camera of choice in the early seventies—has been discussed here before. Well, for a story this week, my visual-department colleagues at New York magazine (without any influence from me, by the way) arranged for photographer Lucas Michael to shoot Gina Gershon in the manner of Andy, with a vintage Big Shot. The results are fan-freaking-tastic, and G.G. looks like the bombshell she has always been.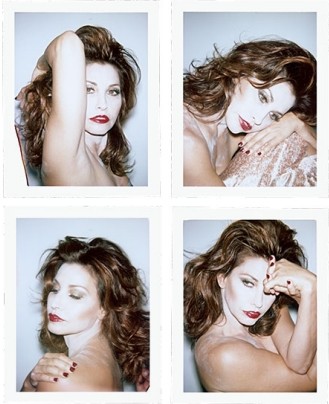 I have noticed that the Fresnel-focused flashbulb arrangement on that camera is quite kind to human skin. Web version linked above is good, but the print edition of the magazine shows the photos off to their best.
LEGALITIES

This site is not connected with or endorsed by Polaroid or PLR IP Holdings, owners of the Polaroid trademark.