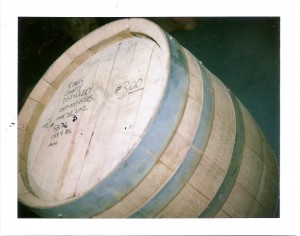 A few snapshots from last night's party at Kings County Distillery, a  startup co-owned by my New York magazine colleague David Haskell. It's headquartered in a great-looking turn-of-the-century building in the Brooklyn Navy Yard, and the KCD Website notes that, having opened in 2010, it's New York City's oldest continuously operated distilling operation. (The rest all closed during Prohibition.)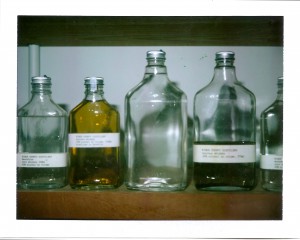 It's also just staggeringly photogenic. (Barrels! Bottles! Copper pot stills! Luscious-looking amber liquids!) Fuji's instant film didn't mix well with the factory building's sodium lights, which give it a yellow cast unless a flash is used, so I'd like to go back and shoot it in daylight.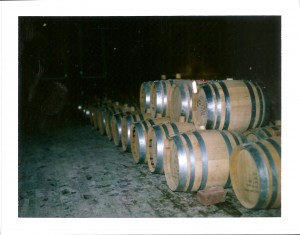 Neat little coincidence: KCD is featured in a book by Jennifer Causey called Brooklyn Makers that, like Instant, will be out this October from Princeton Architectural Press.
LEGALITIES

This site is not connected with or endorsed by Polaroid or PLR IP Holdings, owners of the Polaroid trademark.