The first Polaroid camera in my life was my dad's Pronto! model. We bought it for him as a Father's Day present around 1979. I was always curious about how the sonar autofocus pinger worked. Here it is:
Thirty-odd years later, here's the card I received from my own son, who is 3.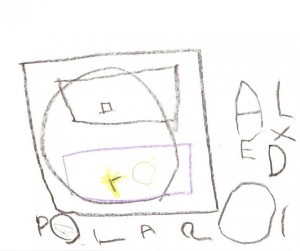 (He signed his name, Alex, at the upper right.) For reference, the camera he's drawing is this one, because he sees me carrying it almost every day.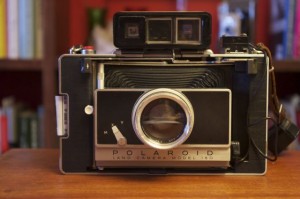 Note excellent rendering of the rangefinder and lensboard. Could not be happier about life with this little guy. (Not to mention his mother, who engineered this.) And, of course, happy Father's Day to my own dad.
LEGALITIES

This site is not connected with or endorsed by Polaroid or PLR IP Holdings, owners of the Polaroid trademark.