We've already posted about an SX-70 necklace, and now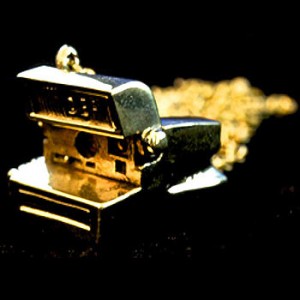 here's a 600-style camera, with the flip-up flash—and it actually flips up, on a little hinge. Offered at $47.99 by Ark Clothes, a company (based in Thailand) that sells retro clothes and accessories. Unfortunately, it's a little late for Mother's Day, but I'm sure if your mom is a Polaroid freak it will be appreciated later on.
LEGALITIES

This site is not connected with or endorsed by Polaroid or PLR IP Holdings, owners of the Polaroid trademark.