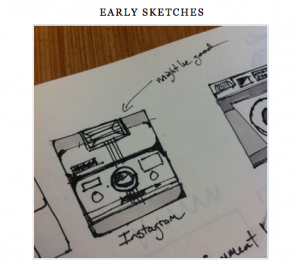 A billion dollars. I'd like to point out here that Instagram has nine employees, plus its investors, who today are probably very happy people.
I have a bunch to say about this, which really does portend the future of amateur photography, and I'll post links as the stories appear.
[Update, 4/15/12: Story in New York magazine here. Also, further research reveals that Instagram has thirteen employees, not nine. The best part of print media: Unless you're hard up against a press deadline, you have time to double-check things, and then a fact-checker has your back.]
LEGALITIES

This site is not connected with or endorsed by Polaroid or PLR IP Holdings, owners of the Polaroid trademark.