Just got tipped by my friend Bob to the existence of this: "Flashgun Freddie," an episode of The Flintstones from 1962. Fred and Barney buy themselves a Polarock instant camera, and hijinx ensue.
Of course, I mostly enjoyed watching the camera work. First you aim and focus…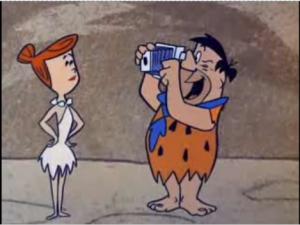 Then the, er, development mechanism snaps into action…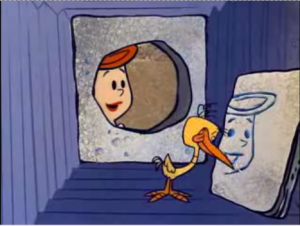 And then Wilma gets her photo.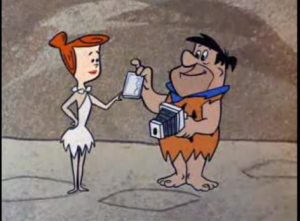 It's the modern stone-age camera! Make your own remarks about technological dinosaurs, extinction, etc.
LEGALITIES

This site is not connected with or endorsed by Polaroid or PLR IP Holdings, owners of the Polaroid trademark.