Polaroid photography has has always had a cultish following. Something about the mystery of making a photo right away, yourself, adds an intimacy that makes certain people (like me) wildly enthusiastic about this medium. I, however, have not gone as far as the folks below, who have permanently etched Polaroid iconography into their  skin.
Sometimes the image is straightforward…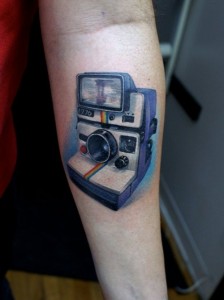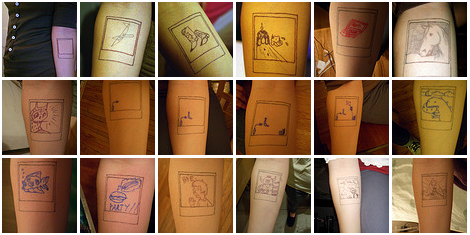 ..and sometimes philosophical.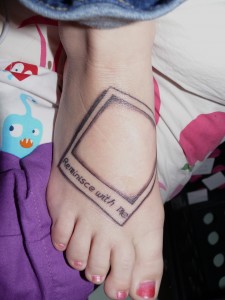 Possibly my favorite belongs to Jessie Barber, a photographer and artist in Chicago, because it shows the same packfilm camera I use. Her tat (shown here in a self-portrait) is by a fellow named Scott Santee.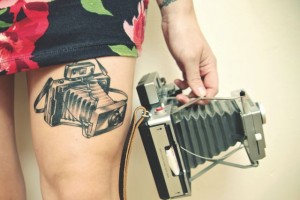 And finally there is this homage to Dr. Land, which really outclasses my ability to provide commentary.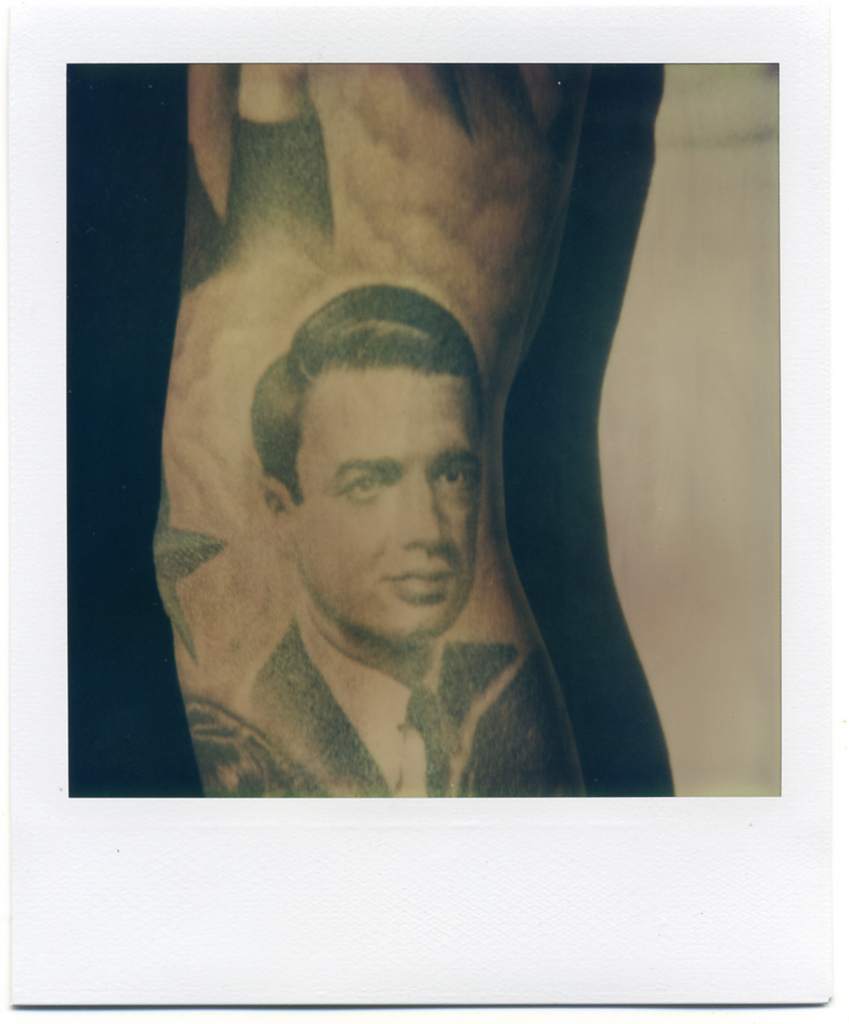 LEGALITIES

This site is not connected with or endorsed by Polaroid or PLR IP Holdings, owners of the Polaroid trademark.