I've written before about the powerful resonances between Steve Jobs's Apple and Edwin Land's Polaroid. You can read that story here, in the New York Times. But shortly after that op-ed ran, I found two photos that just startled me.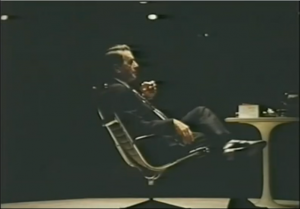 Here's Land at a shareholders' meeting, probably the one at which he introduced the SX-70 in 1972. (This is a screengrab from a film, but I believe the original photo is by Bill Warriner.)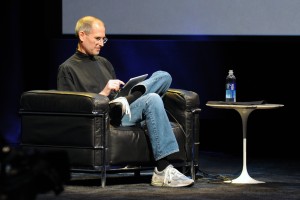 Here's Jobs, introducing the iPad in 2010. (Photo by Matt Buchanan, via Flickr.)
I mean, really. Same pose! Same Saarinen table! (Only the wardrobe differs: old New England vs. new California.) Uncanny.
LEGALITIES

This site is not connected with or endorsed by Polaroid or PLR IP Holdings, owners of the Polaroid trademark.