A whimsical, slightly odd item today.  This is a reply card dated April 1974. It was tucked into the case of an old camera I bought.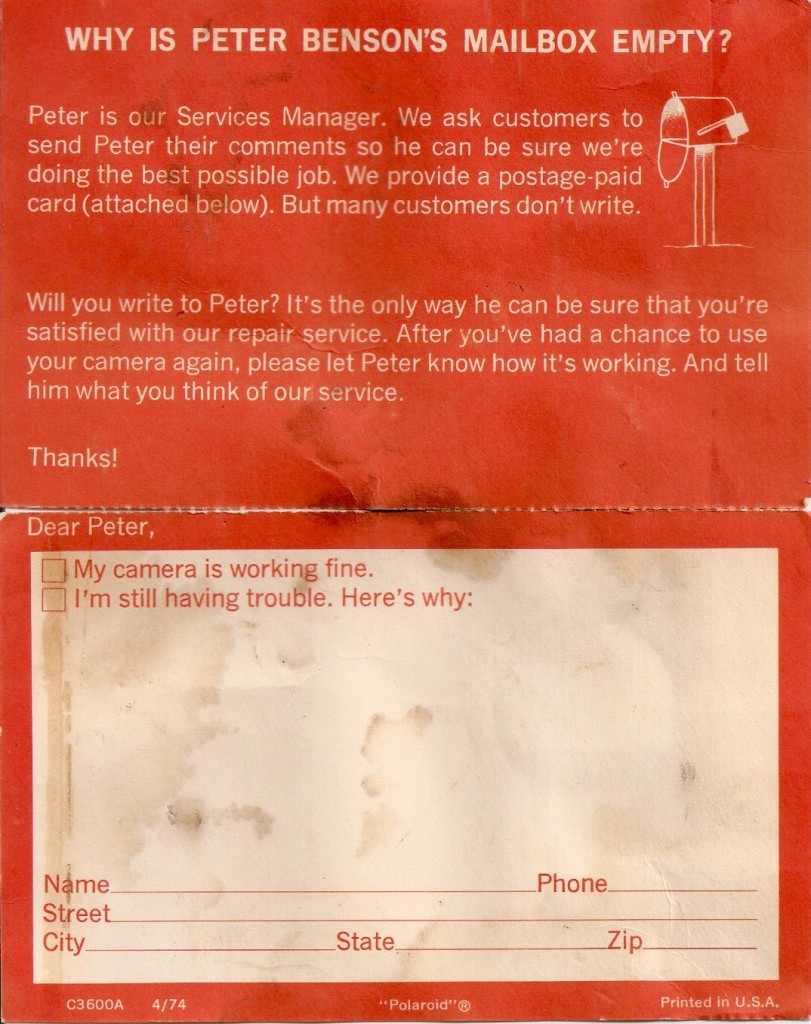 A little goofy, to be sure, but it underscores two things about Polaroid that I have noticed over and over: (a)  intelligence and sophistication in the marketing department,  matching the brains on the technical side, and (b) a sense of the playfulness of instant photography. People goof around with instant cameras, experiment with them, try knocking off a photo or two when the odds of success are low. It's a medium that encourages play, which is generally a good thing for art-making, picture-taking, and all-around creativity.
It's tough to Google anyone with such a straight Anglo-Saxon name, and this evening's searches reveal no trace of Peter Benson, Polaroid services manager. (The address on the other side of the card is in El Segundo, California, and I don't see anyone in Boston or SoCal who fits the description.) Wherever he ended up, I hope he finally got some mail.
LEGALITIES

This site is not connected with or endorsed by Polaroid or PLR IP Holdings, owners of the Polaroid trademark.